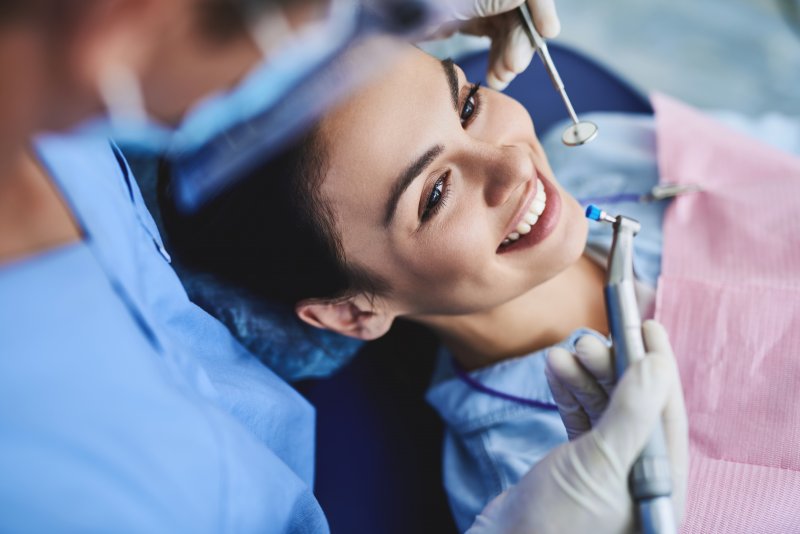 When you think of the phrase "spring cleaning" does your mind drift to donation boxes, cleaning supplies, and a sleek and shiny home that smells fresh and looks tidy? If so, you're like most people. After all, spring is a great time to be productive and ensure your home is being well maintained. However, it's important to give your smile attention too, which is why a dental spring cleaning is worth getting on your calendar. Keep reading to learn why as well as get other tips from a dentist in San Antonio on how to boost your oral care routine this spring.
Spruce Up Your At-Home Oral Care Routine
It's easy to fall out of the habits that are so essential to your long-term oral health. Without an effective and consistent routine, you put your smile at risk for tooth decay and gum disease. Thankfully, these habits are relatively easy to follow. They include:
Brushing twice a day for at least two minutes at a time
Flossing at least once a day
Using gentle pressure when brushing
Making sure to not snap your floss while removing it from in between teeth
Targeting all surfaces of your teeth (especially your molars)
Brushing your tongue
Upgrade the Oral Care Products You Use
If you're looking at your manual toothbrush and noticing that it's time for a replacement, now is the perfect time to consider an upgrade. Electric toothbrushes can not only be more enjoyable to use, but are ideal for those who struggle to brush due to poor dexterity. Plus, you're less likely to use too much force when brushing with an electric option.
Other upgrades worth considering could include:
A water flosser or interdental brush for cleaning in between teeth
An oral rinse containing fluoride
An electric sonic cleaner for your mouthguard or aligners (if you have them)
A tongue scraper for removing bacteria and freshening your breath
Get a Cleaning and Finish Dental Treatments
Even if your oral care routine is effective, you'll still need to set aside time to visit the dentist every six months. Doing so gives you the chance to remove plaque that was missed at home and tartar (which can only be removed by a professional).
During your visit, you can also get a thorough exam to ensure no underlying issues are present, such as tooth decay and gum disease. Both of these conditions can develop without your knowledge, making it especially important to get confirmation from a dentist that you're oral health is in good shape.
Finally, spring cleanings can provide an opportunity to get any other treatments done that you may have been putting off due to work or other obligations. This could include dental fillings or crowns, both of which protect the long-term health and function of damaged teeth.
Spring cleaning your home is important, but don't let your oral health go by the wayside. Schedule an appointment with a dentist today to set up your next visit!
About the Author
Dr. Zachary Brice helps his patients achieve the best oral health possible and avoid dental disease through dedicated exams and cleanings at his office. His gentle chairside manner and attention to detail ensures your next visit is comfortable and productive, whether you're visiting for a routine checkup or more complex treatment. To schedule an appointment, you can contact him through his website.