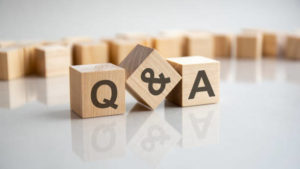 If your palms sweat or your heart races at just the thought of visiting a dentist, sedation dentistry can help you sit back and relax. Dental sedation can ensure a comfortable experience in the dentist's chair for patients with various unique situations. However, there are many misconceptions about the service. Here are the answers to the most frequently asked questions about sedation dentistry.
Is Sedation Dentistry Safe?
Dental sedation is safe for most patients who meet the requirements. Your dentist will learn more about your medical history and any medications you're taking to ensure there aren't any concerns about adverse complications.
Generally, nitrous oxide is the safest solution for most patients, including children. Besides choosing the right type of sedative, your dental team will monitor you closely for any complications throughout your treatment.
Will Sedation Dentistry Put Me to Sleep?
Contrary to common belief, sedation dentistry does not put you to sleep, unless IV sedation or general anesthesia is used. Most nitrous oxide and oral conscious sedation create a deep level of relaxation to the point you may fall asleep. However, you can still be awakened easily at the slightest touch or to respond to your dentist's instructions. You will not be rendered unconscious.
Are There Different Types of Dental Sedation?
There are many sedatives to choose from based on your needs and preferences. After ensuring you're a candidate for sedation dentistry, your dentist will discuss which one is right for you, like:
Nitrous Oxide: Better known as "laughing gas," the inhaled sedative calms your nerves to help you relax. The effects kick in quickly and dissipate just as fast. You won't have to worry about any lingering grogginess.
Oral Conscious: Oral conscious sedation is a prescribed medication taken before your procedure. It may make you feel a little drowsy, so don't be surprised if you doze off. It can take a few hours for the effects to subside, so you'll need someone to drive you home.
IV Sedation: the sedative is delivered intravenously, allowing your dentist to have better control over the amount you receive. It's not uncommon to have no memory of your procedure, and you'll need to take it easy for the rest of the day.
Who Can Benefit From Sedation Dentistry?
Sedation dentistry can be the perfect complement to your treatment plan if you have certain issues that may compromise your comfort, like:
Dental anxieties or phobias.
Strong gag reflex.
Difficulty getting numb.
Require multiple or lengthy procedures.
Difficulty staying in one position.
Stress-free dentistry is possible with dental sedation. You can enjoy your time in the dentist's chair to achieve your best smile.
About Dr. Zachary Brice
Dr. Brice earned his dental degree from the University of Texas Health Science Center and has regularly pursued continuing education in advanced services, like dental sedation. He strives to keep dental care as comfortable as possible. If you're interested in sedation dentistry, request an appointment through our website or call (210) 796-9421.