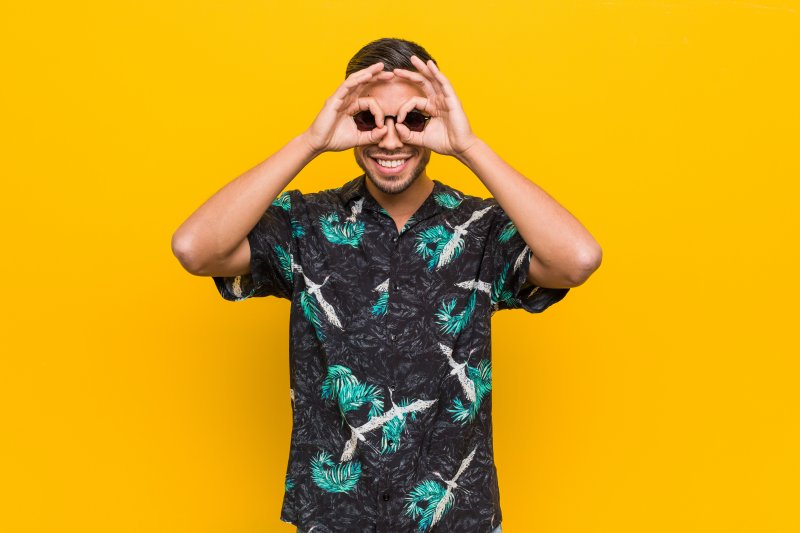 Summer is right around the corner, and with all the fun you can have, you'll likely want to look your best! Other than picking out your nicest outfits, you can also consider enhancing your pearly whites. But which options are best for you? Keep reading to learn about three cosmetic dental treatments that are perfect to get during summer from your dentist in San Antonio!
#1: Professional Teeth Whitening
One of the quickest and most affordable ways to enhance your smile is with a professional teeth whitening treatment. This can be done with either an in-office or at-home procedure, both of which utilize safe and powerful bleaching agents to remove stains from your enamel. If you have a wedding or special event to attend soon, then your dentist can apply a professional-grade whitening gel to your teeth while using a special UV light to brighten your smile. But if your schedule is busy or you're traveling, then using a take-home kit will allow you to improve your pearly whites at your convenience.
#2: Porcelain Veneers
Do you also have minor dental imperfections such as chips, cracks, or misshapen teeth? If so, you may benefit from veneers. By applying custom-made porcelain shells to your pearly whites, you can achieve the ultimate makeover for your dream smile! Your dentist will first need to prepare your affected teeth by removing a small portion off the front of your enamel. Once your wafer-thin veneers are constructed, they'll cement them to your teeth to create your new smile. This procedure typically takes a couple of weeks to complete, but you'll be able to enjoy celebrity-style pearly whites for many summers to come!
#3: Invisalign Clear Braces
Invisalign is one of the quickest and most discreet methods for straightening your smile. Since clear aligners are virtually invisible, you can start improving your bite pattern without most people noticing. This makes the treatment great for summer, as you can still have a photo-ready smile throughout the process. You'll also be able to remove them, meaning you can enjoy all your favorite BBQ foods. By starting Invisalign now, you'll likely have a beautifully straightened smile by this time next year!
Summer is the perfect time to get cosmetic dental treatment for enhancing your teeth. Speak with your dentist if you're interested, and they'll be more than happy to discuss your options.
About the Author
Dr. Zachary Brice graduated with his dental degree from the University of Texas Health Science Center San Antonio Dental School. He continues to pursue advanced training to improve his expertise so that he can deliver the high-quality care his patients deserve. He provides a vast collection of modern treatments—including teeth whitening, veneers, and Invisalign—to help you achieve your best smile. If you'd like to schedule a consultation this summer, visit his website or call 210-903-5565.