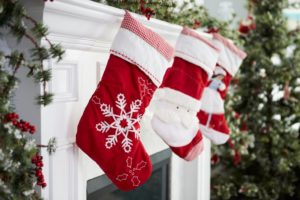 Christmas is right around the corner! As a parent, the most exciting part of the holiday is watching your child's face light up as they pull out goodies from their stocking that they never knew they wanted until they saw them! If you're hard-pressed for ideas to stuff their stocking with and want to get them something other than sweets, your children's dentist has some great ideas. Check out this list of three stocking stuffers to get your child that can get them excited about caring for their smile.
An Electric Toothbrush
Does your child have a favorite cartoon or movie that they're currently obsessed with? Or maybe even a song? Electric toothbrushes now come in small enough sizes for children to make brushing as comfortable and effective as possible. When you choose one that plays their favorite song while brushing or dawns the characters they love, they may be even more tempted to pick it up every morning and night to clean their pearly whites!
Flavored Oral Health Products
Some children avoid brushing and flossing their teeth because they don't like the minty taste. Instead, try choosing a sweet, fruity, or bubblegum-flavored toothpaste or mouthwash to make it more enjoyable—just be sure to remind them that they can't swallow it! If they have an especially hard time flossing their teeth, you can also get them flavored flossing picks to make it easier. Whenever choosing dental products from the store for your child, keep these things in mind:
Make sure they have fluoride in them to protect from cavities.
Look for the ADA Seal of Approval on the packaging.
If they're under two years old, check with their dentist to see which types of toothpaste are suitable for them.
Children under six shouldn't be using mouthwash.
Tooth-Healthy Snacks
When you go shopping for stocking stuffers, you may be tempted to grab the nearest sodas and gummies to fill that empty space leftover. Instead, be intentional about the snacks you put in their stocking and mix it up with ones that are better for their oral health! Instead of gummies that can cling to their teeth and may be harder to brush away, choose chocolate that melts in their mouth and doesn't stick around for oral bacteria to feed off of. It's best to avoid candies that are hard, like jawbreakers, sticky caramels, and other ones that could cause them to accidentally chip or crack a tooth.
These three oral health stocking stuffers are fun, budget-friendly, and most importantly, can help get your little one excited about taking care of their smile, which means fewer cavities and toothaches throughout the new year!
About the Author
Dr. Zachary Brice is a proud father of two and passionate children's dentist who regularly keeps up with the latest advancements in his field. As a parent himself, he takes the time to really understand his patients' concerns in order to support the small, growing smiles he's treating in the best way possible. He's also happy to treat patients of all ages, from young children to teens and adults. For questions or to schedule an appointment for your child, visit Brice Dental's website or call 210-903-5565.