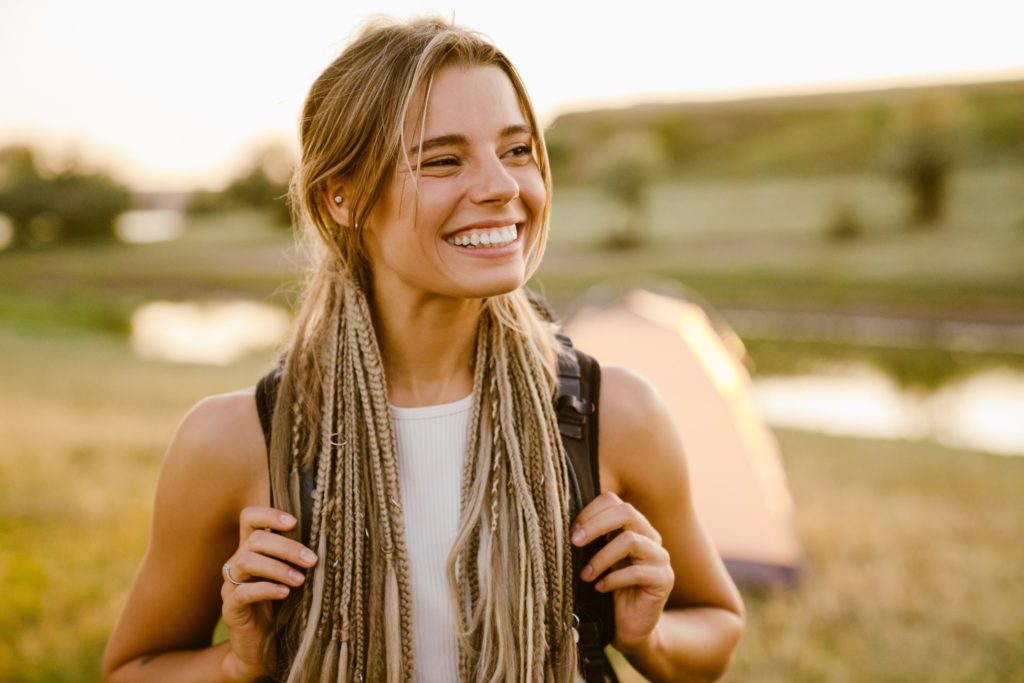 Has your confidence been negatively impacted because your teeth are crooked or spaced out? Do you ever look at your smile in a photo or in the mirror and wish it was straighter? If you answered "yes," then there's no time like the present to talk to your dentist about clear aligners! After all, summer is one of the best times to start Invisalign. Keep reading to learn why.
Reason #1: You Won't Have to Give Up Any Summer Foods
From cookouts with your family to afternoons at the movie theatre and evenings around the bonfire with friends, many summer activities wouldn't be quite the same without food. Corn on the cob, caramel apples, s'mores, and fresh fruit are just a few of the many examples of what you can eat with Invisalign since there aren't any dietary restrictions!
Reason #2: You Can Straighten Your Teeth While You Travel
If you are planning to travel this summer – whether it's going on a road trip up the coast or flying to a completely different country – you can straighten your teeth along the way with Invisalign! The clear aligners are relatively hassle-free since you don't have to adjust your diet or incorporate any complicated oral hygiene regimens either.
Reason #3: You Can Use Your Downtime to Adjust
Whether you're a student and have the next few weeks off, you work for a company that gives you half days on Fridays during the summer, or you're simply planning on taking advantage of three-day weekends, you can use your downtime to adjust to life with clear aligners if you start your treatment now!
Reason #4: You Can Still Smile Confidently for Photos
If you don't feel confident smiling for photos because of your teeth, metal brackets and wires won't immediately help. However, Invisalign clear aligners are see-through, which means that you won't see them in pictures (or in person) while you're wearing them. So, whether you are taking a selfie with friends or taking a photo to capture a memory while traveling abroad this summer, you'll only draw positive attention to your smile!
Reason #5: You Can Have Your Dream Smile by Next Summer
Did you know that the average Invisalign treatment is only 12 to 18 months? So, if you are diligent about wearing your aligners for 20+ hours a day and staying on track with your original plan, there's a very good chance that your teeth will be perfectly straight by this time next year!
About the Doctor
Since graduating from the University of Texas Health Science Center San Antonio Dental School, Dr. Zachary Brice has spent his days helping those in his treatment chair maintain, restore, and enhance their smiles. Since he utilizes the latest dental technology, you can also enjoy a more comfortable and efficient treatment process as well! If you have a question about life with clear aligners or you'd like to schedule a consultation to see if you're a good candidate, visit his website or call (210) 680-3611.